YOU CAN MAKE A DIFFERENCE
There are so many things you can do. We'll keep things simple.
Bookmark this page, and come back for what you can do NOW
Reform the filibuster and pass the
For the People Act

** OCTOBER 20, 2021 UPDATE: Senate Republicans again block the bill from moving forward **

After Covid relief, nothing is more important than passing voter protection. Infrastructure? Absolutely, we need both the bipartisan agreement and the much-negotiated larger Democratic human infrastructure bill. But without voting reforms and protection, our democracy itself is in peril.
Witness Texas's, Georgia's, and other states' voter suppression (and anti-choice, another issue in need of federal redress) laws. Enacting federal laws is our only hope of overriding those malevolent state laws.

The House passed their version, H.R. 1. But the Senate version, S 1, was filibustered by Senate Republicans. Arrrgh!

Passage in the Senate will take reforming the filibuster in ways acceptable to Sens. Manchin and Sinema. Our collective activism seems to be working, shaking Manchin out of the worst of his intransigence.
All Americans should agree that the more often people who are eligible to vote exercise that right, the better. And that the rich should not be able to buy elections. Let's rally behind this cause as fervently as we fought for change in November 2020. Otherwise a rigged, suppressive system may silence us permanently at the polls.
The For the People Act or its successor may be our last chance to preserve the right to vote. Please sign the petition, call your Senators, write letters, make noise. (If you have friends in West Virginia or Arizona, their word will carry extra weight, so pass this along!) These sites make it easy:
 
https://dfadcoalition.org/takeaction/
https://publiccitizen.salsalabs.org/hr1ftpsenatepetition/index.html
https://www.commoncause.org/our-work/constitution-courts-and-democracy-issues/for-the-people-act/

First
Texas spit on voters. Now, women. Those of us who care MUST fight back!
Here's a brilliant explainer about the law passed and why it's so convoluted and dangerous.

Great Chris Hayes rant (click image to view on YouTube):
.
.
.
.
.
- - - - - - - - - • - - - - - - - - -

.
.
.
.
.
PAST EVENTS (for the record):
Phone Bank
Virtual event · Join from anywhere
Click the images below for more events:
CA for VA: Californians helping keep Virginia blue
Register new Dems in CA-29
CA-25 Voter Registration Day of Action
Door to door canvassing in Orange County (Field Team 6, Good Neighbor)
and more!
•
March with us Saturday, October 2 in the
March for Reproductive Rights
Want to volunteer for the march? See below
This is an all-hands-on-deck moment for women's rights.
After Texas banned all abortions after six weeks of pregnancy, the US Supreme Court chose not to intervene — effectively allowing Texas to sidestep the precedent of Roe v. Wade
The Court will reconvene October 4, and two days before that they will see millions of women and allies, in every state and dozens of major cities, marching to defend their fundamental rights
.
Join us as we peacefully march with millions of people across the nation
to defend ALL women's reproductive rights

.
We won't let lawmakers or the Supreme Court take away our reproductive freedoms.
Rise up and stand together!
.
.
#MarchForReproductiveRights 
.
FACE MASKS REQUIRED -- let's keep this event safe for everyone!
.
Rally signs, face masks, hand sanitizer, water, snacks, and noisemakers. Bring your friends and family too!
.
Women's March Foundation is hosting the March for Reproductive Rights along with more than 90 other organizations. Similar marches are being held in every state in the country in reaction to the draconian Texas six-week abortion ban, which allows anyone to sue abortion providers and patients

.  
.
The Los Angeles March is from 10 AM to 2 PM and will start at Pershing Square (532 S. Olive Street) and end at City Hall. The Grassroots Democrats HQ is the official voter registration partner for the March. They will have a voter registration table at City Hall and circulate through the crowd with clipboards to register voters.  
.
Looking for volunteers to help us register voters at the March:If you are interested, please let us know ASAP by clicking here to email. The L.A. City Clerk's Office is holding an
online voter registration training session Wednesday, Sept. 29 at 6 PM
on how to assist voters to register online and otherwise. 
.
We hope you'll volunteer, but even if you don't, please do participate in the March!
.
.
.
.
.
GET OUT THE VOTE (GOTV) FINAL DAYS
Saturday, Sept 11th: 10 am -12:30 pm & 1 pm -3:30 pm
Sunday, Sept 12th: 1 pm -3:30 pm & 4 pm - 6:30 pm
Monday, Sept 13th: 4 pm - 6:30 pm 
Tuesday, ELECTION DAY 1 pm -3:30 pm & 4 pm - 6:30 pm
other times below through GDHQ
•
🚨 We need you! 🚨

Neighborhoods with voters who have not turned in their ballots:
Pico-Robertson
Rancho Park
Westwood
Beverlywood


Pacific Palisades




Brentwood


These neighborhoods still have not been canvassed!

•
Other canvassing

Canvassing is our top priority. There will be 4 in-person staging locations in L.A. for GOTV. If you want to canvass to stop the recall the last three days of the election, you should go to these locations. The campaign, CADEM, labor, and other partner organizations will be launching from these locations as part of a consolidated, coordinated effort
Volunteers will be given priority neighborhoods to canvass at these staging locations. Doorhangers and training for PDI (app used to canvass) will be provided
The canvassing schedule for GOTV is as follows and applies to all these priority locations:

 
Sun 9/12 – 12pm-4pm & 4pm-8pm
Mon 9/13 – 12pm-4pm & 4pm-8pm
Tues 9/14 – 12pm-4pm & 4pm-8pm
Priority Staging Locations and Registration
South East LA
Long Beach
Greater Downtown Communities
1545 Wilshire Blvd, Suite 100
SF Valley
If none of those work for you, join our friends and neighbors for

 
WeHo/Hollywood CANVASSES
Sunday, Sept 12th Canvass with

 
LA City Controller Ron Galperin
!
Santa Monica CANVASSES
Sundays, Mondays, Tuesdays, and Saturdays

 
West LA / Mar Vista / Westchester / Playa del Rey / Del Rey / Marina del Rey CANVASSES
Sundays, Mondays, Tuesdays, Thursdays, and Saturdays

 
THE RECALL ELECTION IS LITERALLY A MATTER OF LIFE & DEATH 
The leading Republican candidate says that on Day 1,

 
he will roll back vaccine mandates, mask mandates, and associated funding
. At a time when ICU beds are quickly filling in other states with anti-mask, anti-vax Governors in charge, we cannot allow our state to slide into chaos
A Republican Governor could appoint our next U.S. Senator, veto important progressive legislation, and more
If Democrats don't get out and vote NO on the recall, a Trump ally with only 30% of the votes could become governor
We MUST fight! Lives, quite literally, depend on it
 
 
 

•

 

CALLING ALL PHONE BANKERS

 

You can be the difference in this election from the comfort and safety of your home!

 

We are hosting virtual phone banks to get out the vote EVERY DAY until polls close on Tuesday. We need your help to call every Democrat statewide and ensure they have a plan to VOTE NO.

Grassroots Phone Banking Opportunities

Stop the Recall: Keep Governor Newsomin partnership with the California Democratic Party

Sunday, 10am PT/1:30pm ET

 

with Dan Pfieffer!

 - 

RSVP

Sunday, 1pm PT/4pm ET

 

with Progressive Caucus / Asm. Ash Kalra!

 - 

RSVP

Sunday, 4pm PT/7pm ET - 

RSVP

Monday, 4pm PT/7pm ET - 

RSVP

Tuesday, 1pm PT/3:30pm ET - 

RSVP

Tuesday, 4pm PT/7pm ET - 

RSVP

 
Stretch your legs and meet up in the Palisades with friends, neighbors, and — the rumors are true — Senator Amy Klobuchar! Sen. Klobuchar was in the Palisades *in person* on Sunday, 9/5/21 at 11 AM for a Stop the Recall canvass. Thanks to all who attended!

PPDC co-sponsored with the Grassroots Dems HQ
.
.
.
.  
Final weekend rally

South Sepulveda Boulevard & La Tijera Boulevard, Los Angeles, CA
Reject the Recall:
Doorknocking/lit-dropping in the Palisades
& other neighborhoods
Training: Mondays, Wednesdays & Fridays, 6 – 7 PM, via Zoom
In-person walking in the Palisades: Started Tuesday, 8/31/21
Sat., Sep. 4, 3 – 5 PM
Sun., Sep. 5, 11 – 1 PM
Wed., Sep. 8, 4 – 6 PM
Sat., Sep. 11, 3 – 5 PM
Sun., Sep. 12, 11 AM – 1 PM
Mon., Sep. 13, 8:30 – 11:30 AM

Click here, here, or here for training sign-up & more info about walking
.
.
.
.
Your Westside Dem HQ is going strong
We have a date! The Newsom recall election will be

Tuesday, Sep. 14, 2021



We >must< beat back Republican efforts to thwart the will of the majority and take control of California
Scary fact:
"Republicans are very fired up about the recall, with a recent poll showing 75% are highly interested in it.
But only 36% of Democrats said the same, which means Newsom's challenge in the next two-and-a-half months will be to motivate them to vote."
Want to help motivate fellow Dems?
Sign up for texting/postcarding/calling!
Texters' Facebook group here:
Write postcards to stop the recall:
.
.
.
.
From our friends at the Grassroots Dem HQ:
What Happens If We Lose?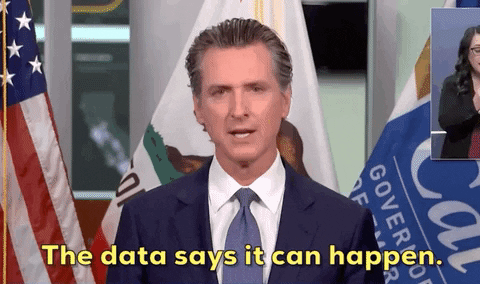 The first round of ballots for recall drop in just 10 days. In 10 days, California voters will start voting on whether to replace Governor Gavin Newsom. 4% of Californians signed a petition to remove Gavin Newsom from office. Taxpayers are paying over $200,000,000 on a recall election for the entire state to vote on whether Governor Newsom should be removed from office. If more than 50% vote YES, the Governor would be removed from office and the person with the most votes would replace him.

That means a Republican with less than 30% of the vote could become governor of the 5th largest economy in the world. What would that look like? Here is what some of the Republican candidates are proposing as they campaign around the state…
"The ideal minimum wage is $0.00." 
Implementing transphobic rules in high school sports;
Banning mask mandates in schools statewide;
Finish building Trump's border wall;
Stop incentivizing Californians to get vaccinated against COVID-19;
Firing 15,000 public school teachers.
See more volunteer activities and sign up here
.
.
.
.
If you agree, call or email your Assemblymember (ours is Richard Bloom) in support
Join Stacey Abrams and Senators Elizabeth Warren, Cory Booker, Bernie Sanders, and Alex Padilla in opposition to the Republican recall attempt of Governor Newsom!

We stand with Governor Newsom, who has led the state through a global pandemic, record wildfires fueled by climate change, and two years with Trump in the White House.
He has earned the trust of Californians.
Newsom is working every day against difficult odds to keep our families safe, distribute vaccines, protect families from eviction, and provide billions in direct relief to individuals and struggling small businesses
If the
Republicans
take the governorship then they will
stop our momentum forward for healthcare, childcare, social justice, prison reform, and so much more
appoint judges across our state (and we've seen how important judges are!)
hold us all hostage to anti-vaxxers, anti-maskers, and right-wing conspiracists
appoint Congresspeople

and US Senators

when an opening occurs
Reaching out to Californians via text message is one of the most important tools we have to stop the Republican recall. Please sign-up to say you'll volunteer to send texts
YOUR time, talents, and money made the difference in 2018 and 2020
It led to (D) majorities in both the House and the Senate
and the inspiring leadership of Joe Biden and Kamala Harris in the White House
Because of YOU
,
help is on the way to our beleaguered cities, states, and schools in the form of the
NOT ONE REPUBLICAN IN CONGRESS VOTED FOR THE A
MERICAN RESCUE PLAN — NOT ONE
It's no surprise that the Republicans have introduced
253 new voter suppression
laws in swing states
We won in 2018 and 2020 because we out-hustled the Republicans and registered new voters. Our path to victory again in 2022 is the same
We've adopted Pennsylvania, a "triple word score" swing state (with a Senate seat, Congressional seats, and important local races at stake) as well as Arizona (where we need to hold our gains at all levels) for both phone banking and postcarding
We can register new voters and help existing voters convert to permanent vote by mail
with your help
!
After hearing an impressive presentation from Pali High students at our April board meeting,
we wanted to share this petition with you
PCHS members of Human Rights Watch's Student Task Force have taken it upon themselves to lead the charge on this.
We applaud their efforts! (The LAUSD supports similar goals, but on a longer timeline)
.
.
.
.


April update on the Republican effort to recall Gov. Newsom:
Eager to fight back?
CLICK HERE for a new CA Dem Party toolkit that's got a ton of info and guidance on how best to help
The California Democratic Party (CADEM) announced a contribution of $250,000 to fight the Republican-led effort to recall Gavin Newsom.
"The California Democratic Party unequivocally opposes the Republican attempt to recall Governor Gavin Newsom," stated Rusty Hicks, Chair of CADEM. "The Republican National Committee, wealthy Trump donors and right-wing extremists have joined forces to disrupt California's road to recovery. Despite the efforts by the GOP to take us back to some of our darkest days, CADEM is prepared to mobilize our grassroots people power and make it clear to voters that the Democratic Party is the only party focused on protecting the health and safety of all Californians and their families," continued Hicks.
The Stop the Republican Recall campaign is a diverse coalition made up of Democrats and prominent progressives including Senator Elizabeth Warren, Senator Bernie Sanders, Senator Alex Padilla, Senator Cory Booker, Congressmember Ro Khanna, Congresswoman Katie Porter, and Stacey Abrams.
"Rather than supporting California's pandemic recovery, Republicans are choosing to shift the focus and attention away from those who need it most. Sadly, chaos is the playbook for the Republican Party - and it's time for Democrats to unite to forcefully reject the Republican recall of our Governor," Hicks continued.
Join us in getting our pro-science, pro-working families message out to 10 million plus CA Democrats. We can out-organize and out-mobilize the conservative dark money donors looking to swamp CA with their attacks & lies.
Donate here, and watch this space for further actions.
https://secure.actblue.com/donate/cdp-footer


CLICK HERE for the full toolkit and join the fight!


We MUST reform the filibuster and pass the For the People Act
After Covid relief, nothing is more important than passing the For the People Act.  The House passed their version, H.R. 1, on March 3, 2021. If passage in the Senate takes reforming the filibuster in ways acceptable to Sens. Manchin and Sinema, then that's what must be done, without hesitation. And now Manchin is back to saying he won't budge — won't even consider changes. Very frustrating.
All Americans should agree that the more often people who are eligible to vote exercise that right, the better. And that the rich should not be able to buy elections. Let's rally behind this cause as fervently as we fought for change in November 2020! Otherwise a rigged, suppressive system may silence us permanently at the polls.
The For the People Act may be our last chance to save American democracy.
Please sign the petition, call your Senators, write letters, make noise! These sites make it easy:
https://dfadcoalition.org/takeaction/
https://publiccitizen.salsalabs.org/hr1ftpsenatepetition/index.html
https://www.commoncause.org/our-work/constitution-courts-and-democracy-issues/for-the-people-act/

March 7, 2021 event on the National Popular Vote Interstate Compact

PREVIOUS EVENT FOLLOW-UPS AND ACTIONS
Follow-up to June 18, 2020 George Gascón town hall
** George Gascón **
for L.A. County District Attorney

Thu., June 18, 2020, 7 – 8 PM

The #1 thing you can do through November 3, 2020 is
with our Westside Democratic HQ and Get Out The Vote!

Follow-up to our June 16, 2020 event
Our Public Schools: Meeting New Challenges & Moving Forward
with LAUSD board member Nick Melvoin, Palisades Charter High School Black Student Union President Kalkidan Alemayehu, and PPDC's Susan Haskell
Below are some of the organizations and sources mentioned during the event. We hope you will check them out and take action!
To sign the petition to support Assembly Bill 331 for ethnic studies in schools go to ethnicstudiesnow.com

To learn more about anti-racism and how to take a more active and participatory stance for racial justice go to

awarela.org/white-people-4-black-lives

To learn more about and ally with Black Lives Matter go to

blmla.org

To volunteer for the upcoming elections go to

westsidedemhq.org

If you have not already, please immediately fill out the census and share with your family and friends. The census determines how much federal money the state and our communities receive.

2020census.gov

To purchase your 2020 Election merchandise and find out about upcoming Pacific Palisades Democratic Club events please visit our website at

www.palidems.org

PaliDems supports
Clean Money

-- get big $$ out of politics!
Click image or here for more info from CA Clean Money, and to learn how you can help!

Excited about the prospects of a Green New Deal, and glad Biden/Harris's $2 trillion
Plan for a Clean Energy Revolution and Environmental Justice adopted many of its principles
after consulting with Bernie Sanders, AOC, and other progressives?
Your PaliDems have been strong supporters of a Green New Deal and sent letters to Sens. Feinstein and Harris, along with Rep. Ted Lieu, to urge them to champion it. Read our letter here, and if you're inspired, call the Congressional switchboard at 202-224-3121 to tell their offices how you feel!
(click here to read PPDC letter in support)
More background here on why Republicans are attacking the very idea of a GND and the Biden/Harris plan

Follow-up to our March 26, 2019
Hot Topic Speaker Series event
Addicted: The Opioid Crisis in Our Backyard

Post-event action items:
1. Clare/MATRIX is a substance-abuse nonprofit in Santa Monica. It is also one of only two state licensed "hubs" for the new Hub and Spoke program. This program brings providers -- "spokes" -- together around one "hub" to make treatment more efficient. Amanda Cowan is the Outreach Director for this project at Clare/MATRIX. Her phone number is 323-933-2289. Her email address is [email protected].
2. Allison Towle, the District Director in State Senator Ben Allen's office, spoke about current opioid legislation. There are 14 bills currently active in CA. There is now an Amendment to SB Bill 486, tightening controls on Recovery Houses, that needs constituent support. The best way to support this bill is for groups or individuals to write letters addressed to the primary author Senator Patricia Bates. Her legislative director Sarah Couch is collecting letters of support and can receive them at her email address: [email protected]. The Bill can be found here: https://leginfo.legislature.ca.gov/faces/billNavClient.xhtml?bill_id=201920200SB486.
3. The Los Angeles Field Division of the DEA sent Jena Fellenzer, their Community Outreach Specialist. She is interested in getting into any high schools to make her presentation about drug use prevention outreach and education. Anyone with points of contact can reach Jenna at 213-621-6948 or by email at [email protected].
4. Captain Haro from the Los Angeles Fire Department spoke about her field experience handling overdoses. She noted that if civilians make the decision to purchase NARCAN (brand name for Naloxone) to keep on hand for a family or community member, they need to be properly trained. In the best circumstances, NARCAN can reverse an opioid overdose. Anyone who has suffered an overdose NEEDS to be evaluated medically at an ER. 911 should be called immediately.
Training for the use of NARCAN can be acquired here: http://publichealth.lacounty.gov/sapc/prevention/PM/092718/HHCLAODPPresentation.pdf

DIABLO CANYON -- TEST IT NOW

We have only days for the state to conduct independent safety testing of the Diablo Canyon Nuclear Unit I, located about 170 miles outside of L.A., while it is shut down for refueling. Please sign this petition to the Governor.
A Fukushima-like meltdown would cause a mass migration out of California, and because coastal winds always blow inland, Diablo's radioactive clouds would irradiate and poison the fruits and vegetables that flourish in our fantastic Central Growing Valley. Diablo's radioactive clouds would also contaminate the drinking water that flows from the Sierra Mountains, through the Central Valley and into cities like San Francisco and Los Angeles.
If there is a meltdown at Diablo, much of California and its economy would be destroyed.
Click here to read the letter PPDC is sending and that you can send to elected officials.
Quicked action (time-sensitive!): Click here to sign the petition

RESTART L.A. GAS PLANTS? NO WAY
California is aiming for 100% clean energy. But Los Angeles might invest billions in fossil fuels -- Los Angeles Times
From Mike Bonin: "I am 100% with environmental activists on this. It's certainly not an issue without complexity, but I simply cannot support reinvesting more money in fossil fuels. We're killing our planet. I'd encourage you to endorse the letter" (that PPDC has indeed endorsed -- read it here). Learn more about the issue here:
https://www.latimes.com/business/la-fi-100-clean-energy-gas-plants-20181220-story.html
2/12/19 UPDATE: Great news: We seem to have won on this! Again according to the L.A. Times,
Los Angeles is abandoning a plan to spend billions of dollars rebuilding three natural gas power plants along the coast, Mayor Eric Garcetti said Monday, in a move to get the city closer to its goal of 100% renewable energy and improve air quality in highly polluted communities. (Full article here)
Or read about it here: http://www.palisadesnews.com/index.php/2019/02/13/power-plants-shut-down/
Nice to have good news for a change. All thanks to the activism of people like you who made their voices heard.

WE NEED A BETTER WAY TO FIGHT FIRES
The Palisades Dem Club is supporting the idea, proposed by our friends at the Malibu Dem Club, of a California Fire Reserve Corps. Read the proposal here (scroll down to middle of page -- whole page is filled with great ideas).


PPDC has also endorsed Physicians for a National Healthcare Plan's call to action regarding a new Medicare-for-All bill Rep. Pramila Jayapal introduced in the House.
Ask your rep. to co-sponsor the Medicare for All Act
Call the U.S. Capitol Switchboard at (202) 224-3121
Tag your rep. on social media using the hashtags #SinglePayer and #MedicareForAll



• Supreme Court -- Without winning back the Senate, this is a tough one. Click here to see the many letters we sent to Senators in opposition to the Kavanaugh nomination.

COMPLETED ACTIONS follow -- thank you for your participation!
•
For months MoveOn.org organized rapid-response rallies in the event that Mueller, Rosenstein, or Sessions got fired -- as happened November 7 with the forced resignation of Sessions.
Rallies all around L.A. were held at 5 PM on November 8


• Thanks to all who helped flip the House from red to blue at our Westside Dem HQ or local phone bank (Pac Pal, Santa Monica, Brentwood, Cuver City).

•  You said NO to AB 84 by calling Senate Elections Committee.

OPPOSE the State Senate's taking up AB 84. Stop corporations and wealthy interests from the power grab that allows them to circumvent campaign finance laws and amass power within our state legislature.
Update 8/15/18: AP article on passage of AB 84 out of committee
UPDATE 8/24/18: Ding dong, the bill is dead...
Congratulations to all who called -- it worked!

• You supported AB 931 by calling your State Senator. According to the ACLU.
Police departments in California are some of the deadliest in the country. Police in Kern County, for example, have killed more people per capita than in any other county in the U.S. But many of these deaths could have been prevented if police were held to a higher standard that valued the preservation of life. Fortunately, Assemblymembers Shirley Weber (D-San Diego) and Kevin McCarty (D-Sacramento) introduced legislation to update California's deadly use of force standard. Under AB 931, police would only be allowed to use deadly force if there were no reasonable alternatives available and if there was an imminent threat to the officer or another person's safety.... AB 931 will save lives and get us one step closer to that.
This one didn't go our way, but we tried. Click here for more information
.